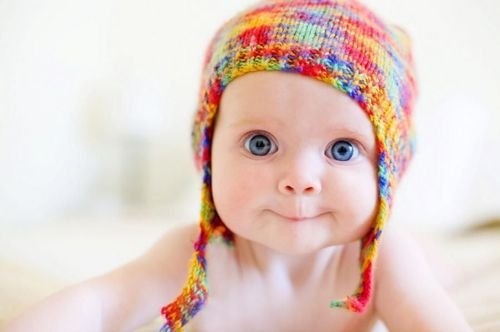 Of all of the popular tropes in romance novels, I think The Secret Baby baffles and fascinates me the most. First, I'm always amazed by the leaps in logic and emotion that heroines take when they decide to keep the baby a secret. Second, I wonder why these accidental pregnancy/secret baby plots have such a firm niche--why are these things popular, guys? But third, and most importantly, what if we tried to pull this in real life? Seriously, these stories are not even slightly grounded in reality. Here's why:
1. It is literally impossible to keep your pregnancy a secret. I have lived through high school and college, which means I've seen my share of accidental pregnancies. It takes about two weeks for even your vaguest of acquaintances to learn whats up with you. Your only hope would be to quit your job and move a couple of states away, and even then people's first thought will be "Gee, I wonder if she got knocked up?" And some nosy bitch is probably going to call that guy you were banging, ask him if he knows where you are, and he'll put two and two together, and there you go.
2. No sane person wants to support their baby solo. At the very least, your going to ask for child support. Yet I can't tell you how many category romance heroines I've seen
run away
from that really rich and handsome guy who fathered her baby. Yeah. Sure. Okay.
3. In the real world, where children are not plot contrivances, there are serious concerns that make keeping your baby a secret...how can I put this? Freaking stupid. First, there are the medical concerns dealing with what your baby might be inheriting from Clueless Dad. Second, when Secret Baby grows into Secret Teen, they are going to start asking questions, and demanding answers. You better have a damn good cover story planned.
Personally I'd go with something like this: "A long time ago Mommy was a vampire hunting werewolf/fairy, on patrol in Madeup City, New York. In a quest to achieve a greater end, I formed an alliance with the most notorious antihero werehamster in the city. A torrid love affair ensued. I fell in love with him unintentionally, and wanted to stay with him forever, but was uncertain of his feelings. Then I learned that I was pregnant, and since hamsters are notoriously cannibalistic toward their young, I knew that I had to leave. I didn't tell him because I didn't want him to eat you, honey. It was for you!"
...sorry kid, that was my best attempt at making this cliche make sense. This is why I can't be a category author.