Welcome to Miscellaneous Mondays! Happy Halloween! As you might guess, Halloween is probably my favorite holiday. Unfortunately, I'm not doing much to celebrate this year due to time and money constraints. But, in place of the costumes and candy deal, I'm going to talk about some of the creepy/cute/fun supernatural stuff in my life!
Monsters!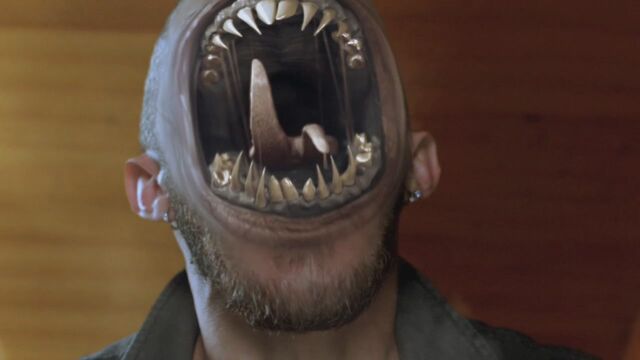 This week's
Supernatural
revisited another classic motif of the show: The bad guys pretending to be our heroes, and thus getting them in a ton of trouble. Personally I think shapeshifters that have the ability to look like anyone are freaking terrifying. Hunting monsters that look like monsters would be bad enough. Hunting monsters that might look like your brother or your best friend or your grandmother? That seems impossible.
In other monster news, here is my updated Monster High doll collection.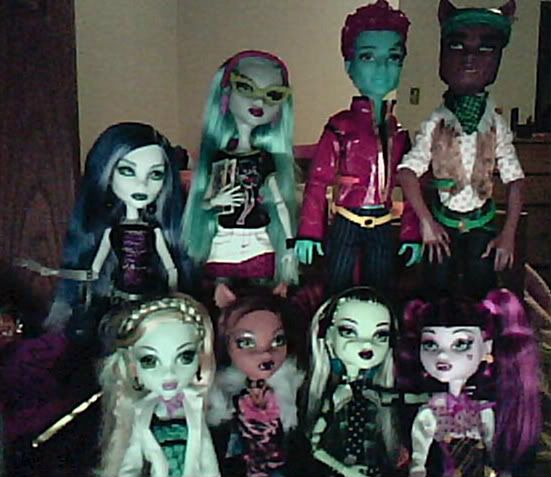 The three new dolls are Draculaura, Clawd, and Holt Hyde. All were birthday presents from Josh.
Fairy Tales!
Watching the premier of
Once Upon a Time
kind of got me on a fairy tale kick. It appears to be a show that's going to mix fairy tales with contemporary drama. It remains to be seen how successful the blend will be, but I love the concept.
I also watched the premier of
Grimm
online, since it's on at the same time as Supernatural. This one seems to be a crime show mixed with fairy tale characters. Again, I love the concept, but I have no idea if it will be something that the writers and cast can continue to make interesting week after week.
All of this called back to mind one of my favorite obscure shows--
The Tenth Kingdom
. This was a miniseries that aired back in 2000. It's basically about young woman named Virginia who, along with her father, gets sucked into a world where fairy tales are real. It was a fun show that didn't take itself too seriously--it's delightfully awkward and cheesy. It is also, unfortunately, very hard to actually find. If you can track it down online to watch it, it's totally worth it. I introduced it to Josh, who enjoyed it quite a bit. We're both bummed that there was no sequel or follow up of any kind.
Weekly Poll Results: Beauty and the Beast Wins!
I chose this poll because of my aforementioned fairy tale kick. Here's what the results look like in pie form!
It was a pretty close race between Beauty and the Beast and The Little Mermaid, but in the end Beast prevailed. I love all fair tales, but yes, Beauty and the Beast is my favorite too...
See, I have evidence!
...This is from last Halloween. Yep, you never quite outgrow the awesomeness that is Beauty and the Beast. And yes, before anyone seeks to educate me in this matter, I realize that all fairy tales have been around long before Disney came along and sanitized the hell out of them. But it was the Disney version that I saw first, so that's what started my affection for it.
Leaving aside cartoons for a moment, beauty/beast stories are used pretty frequently in romance novels. Sometimes it's as a deliberate retelling, such as in
When Beauty Tamed the Beast
. But in other cases, it's a subtler thing. One of my favorite examples is J.R. Ward's
Lover Awakened
. You have a hero who is horribly and permanently scarred, and has zero social skills. The heroine, seemingly his opposite in every way, has a herculean task in even getting him to trust her. In the end, the story is surprisingly touching. Do you have a favorite beauty/beast book? Do share!
In keeping with the fairy tale theme, this weeks poll is Favorite Disney Heroine. Please take a second to vote, on the right of your screen. Happy Reading!