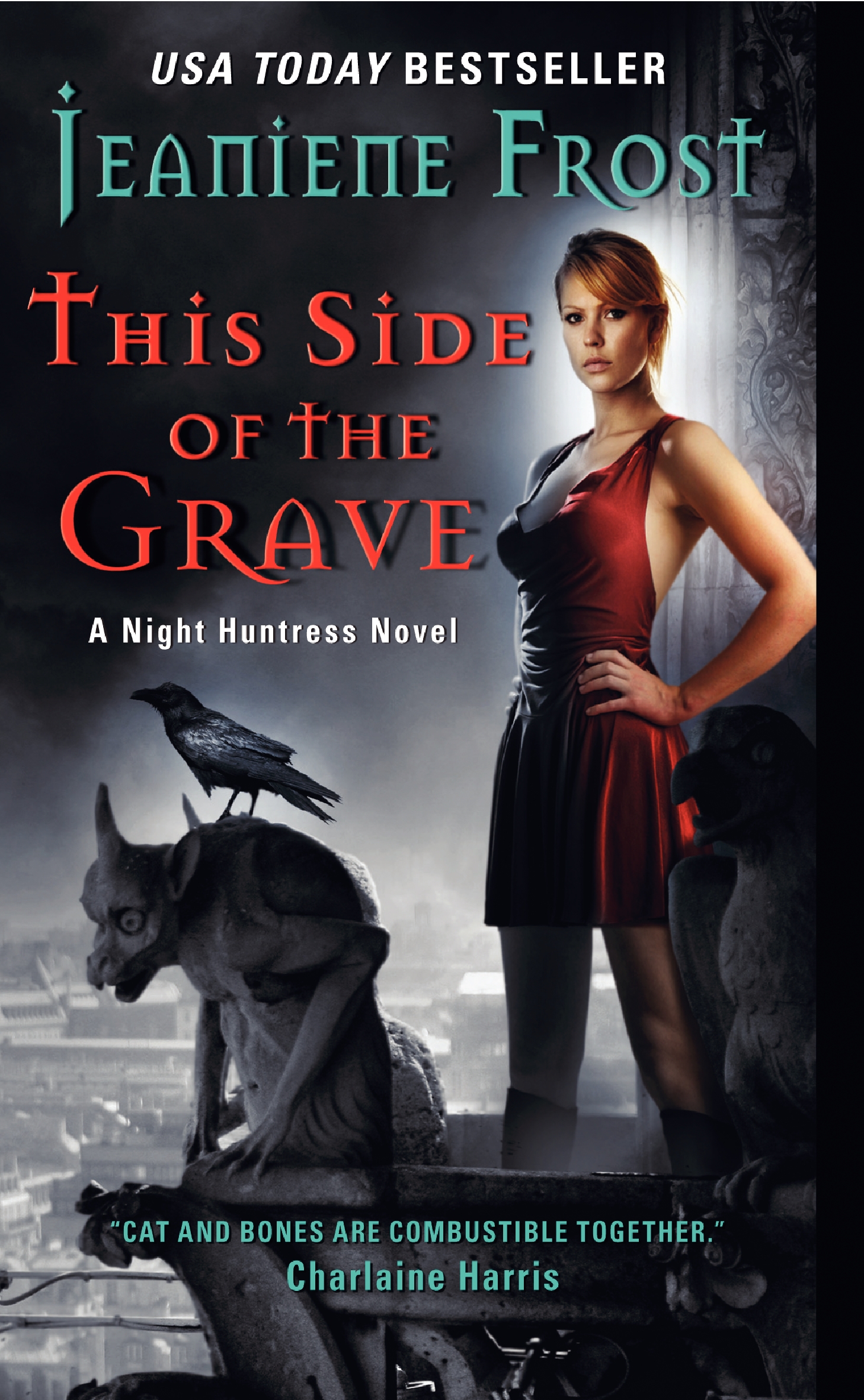 This Side of the Grave
is book 5 in Jeaniene Frost's Night Huntress books. I found book four to be deeply frustrating for a number of reasons (
listed here
), and so I approached this one wearily.
The main plot of this book involves the threat of a war between vampires and ghouls. Cat's unique abilities and position in the supernatural world place her in the middle of the conflict. In an effort to minimize the bloodshed, she and Bones go to the ghoul queen of New Orleans for help. There Cat learns that her abilities have only just begun to show, and she must fight to keep from being overwhelmed by power even as she tries to end the oncoming war.
Positive Comments
Cat showed a maturity in this book that I didn't see in the previous books. She's come a long way since
book one
, and it's nice to finally see all of that development realized. Cat's relationship with Bones has likewise matured. And there's still a lot of sex, which I understand might be a negative for some readers, but it's a positive for me.
I like the mythology. You don't see ghouls in too many books. It seems like they fall in line with zombies--second class monsters that are often the villains but rarely the heroes. Frost's ghouls are a little more multidimensional. As a result, the plot engaging.
Critical Comments
My main criticism is just that after 5 books, Frost has ceased to surprise me. Even on the first read through, this book felt familiar, and just shy of predictable. I think the problem stems from having a character evolve over 5 books and so many years, and having many of the changes that she goes through be so drastic. You hit a point where you really don't have anything left to do to that character that readers won't see coming, and where the outcome is not totally apparent from page 1. And that was how this book felt to me. In each book Cat goes through a big trauma, but Frost is running out of things to traumatize her with.
Overall, this is still a great series. I enjoyed this book, and I do intend to read the next one. 4 stars.