Stacking the Shelves is brought to us by
Tynga's Reviews
!
After a brief absence from StS, here are some of the books I've acquired!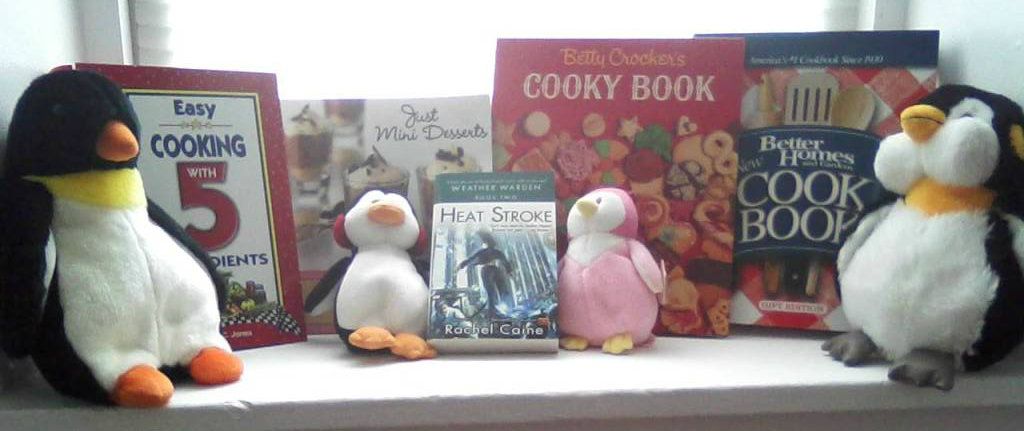 Easy Cooking With 5 Ingredients
(Bridal Shower Gift)
Just Mini Desserts (Bridal Shower Gift)
Betty Crocker's Cooky Book
(Gift from Mom!): This one is particularly special to me, because it is the book that brought me all of my favorite cookies when I was little. My mother had (has) a copy that was so well loved, it's cover fell off and its pages are all browned around the edges. Now I have my own.
BETTER HOMES AND GARDENS: NEW COOKBOOK GIFT EDITION
(Gift from Mom!)
Heat Stroke (Weather Warden, Book 2)
by Rachel Caine (Bought New)
Operation Shrink My TBR is going well. I haven't yet caved, but then I haven't been to the used bookstore in awhile--usually it all falls apart there. What did you add to your shelves this week?