I have to apologize for the late and sparse nature of this weeks post. The world has once again raced ahead of me, and the summer is only going to get busier!
This year I'm trying to learn new baking recipes and improve old ones. This is what I made this week: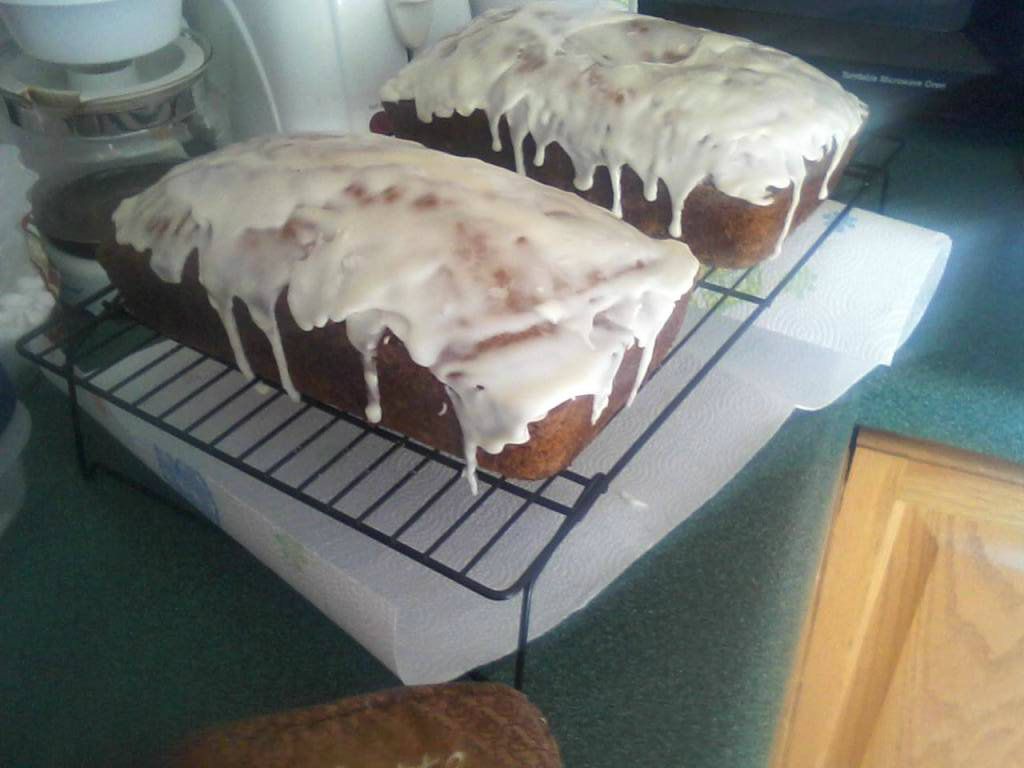 That, dear friends, is ginger pumpkin ginger bread. Pumpkin bread is more of a fall food, true, but I'm getting my practice in early. For those who might be curious, you can find the recipe
HERE
. But I added icing because...it needed something. Next time I plan on doubling the ginger and cinnamon to give it some extra kick.
I hope your week is full of all things delicious! Happy Monday!