Last week's poll asked whether or not you collect things. Most of us do, but none of the voters admitted to being heavy collectors/pack rats! Very interesting.
This question came to me after helping my fiance move his childhood stuff out of his mother's house. Now, when I was a teenager we moved twice in the span of a year or so, and in that process I donated/sold/threw away most of my toys and things to make the moving process easier, so I just don't have very much of it anymore. Certainly nothing compared to his collections. He's got tons of toys--Sesame Street, the Muppets, Rugrats, Marvel action figures, the list goes on...plus books, games, movies, posters. Basically my reaction was "Holy crap!" I felt both envious and pitying, but my primary reaction was panic as to where we're going to keep it all--because apparently we're keeping quite a bit of it.
Now, I've collected a few things over the past few years--things that I particularly love. I have the penguins, of course, and I have my books. Even with the books, though, I only keep the good ones. They still overflow the shelves, but that's because I read so many good books! I have these guys--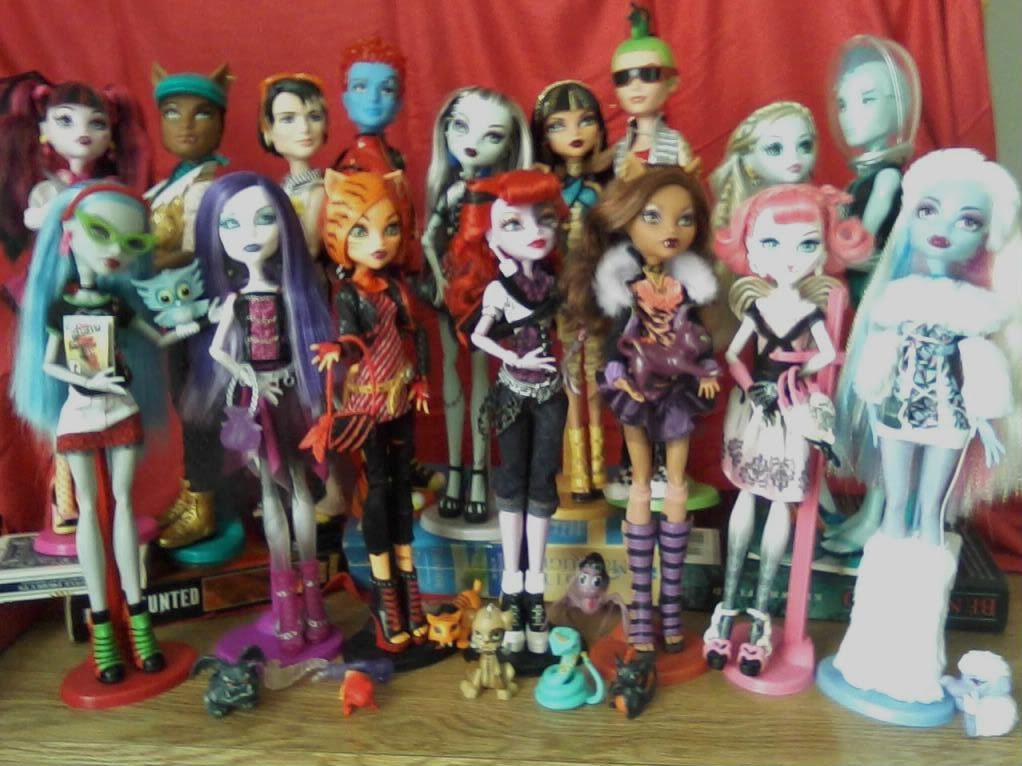 --who I feel look really nice along side all of my fantasy/paranormal books. Who doesn't need a vampire doll and her werewolf boyfriend? So I guess I'm just as guilty of wanting to keep a few pointless objects, but I try to be sane about it.
What sort of things do you hold on to? Sentimental stuff? Knickknacks? Every book/movie you've ever read/watched? Nothing at all? Share your collections in the comments!
Miscellaneous Weekly Updates:
I finally got Josh to watch Tangled--and he loved it! A good Disney movie is a wonderful thing.
In TV news:
I watched the newest Supernatural and LOVED it, even though I could call the end just from the previews. Dean seems to always be the one to fall in neck deep with the monsters.
I'm still keeping up with Grimm, and enjoying it alright, but my GOD the overarching plot is moving slow. I hope it's building toward something climactic and awesome, because right now it's a B show for me.
I've been watching Merlin online, trying to catch up with it. I tend to multitask when I watch this show--I don't feel too attached to it, but it's nice to have on it the background. I'm not a huge nerd when in comes to Arthurian/Camelot legends, but I used to be. I think if your in an Arthur phase at present you'd really like this show, so I do recommend it.
Don't forget that the
300 followers
giveaway is still going on!
Lastly, the new poll is up--we're asking what types of movies you enjoy! Don't forget to vote! Happy Monday, and Happy Reading!