So first off, I hope all of those who celebrated Christmas had a good one! I know I did! I've been blessed with a family, both blood relatives and acquired ones, who always make my holidays warm and happy.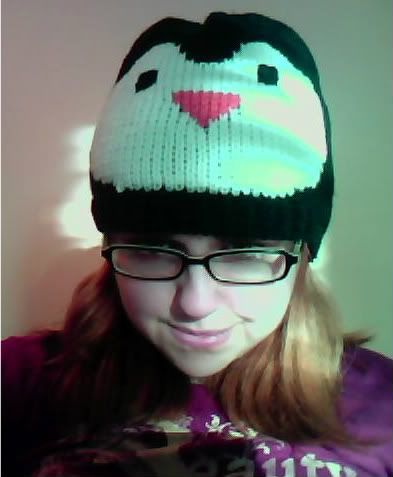 This is Mr. Penguin Hat, which was a present from Mom. Being a hat lover by nature, I was pretty excited about this one. I think I'm going to make it my official reading hat.
I've mentioned before that I'm collecting the Monster High dolls, so Josh got
Toralei
for me. She's pretty awesome. I was never really into dolls as a kid--Barbie just never caught my interest. These, on the other hand, are full of imagination and pure awesome. You might say I'm making up for lost time.
We got so much stuff, ranging from the practical to the silly. I think the gift Josh and I are most excited about is
The Muppets
Monopoly. Every family has one cut throat Monopoly enthusiast, and that's me. I've been a fierce Monopoly competitor since I was old enough to count the money. Combining that with Josh's love of The Muppets is beyond awesome.
My big non-present related tradition is cookie baking. I'm a decent cook, but baking is my real skill, and cookies are the top of the list. I made 8 varieties this year, for a total of roughly 32 dozen cookies. Cookies for everyone! I'm not surprised that our weekly poll revealed that an overwhelming number of people prefer chocolate chip. They are the go-to cookie that everyone likes, and they're really easy to make.
How are you celebrating the holidays? Did Santa bring you anything special?
Next weeks poll is up! We're asking what qualities you think are essential in a book hero. You can select as many as you like (or tell me about all the ones I forgot about, in the comments). Next week's primary discussion will be on heroes, so don't miss out!